"Like wrapping your home with a blanket"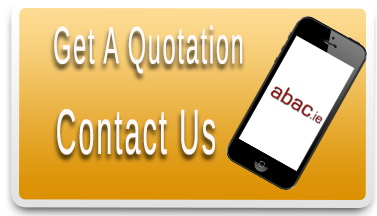 Absolute Acrylics are a Dublin based SEAI certified External Wall Insulation contractor with over 20 year's experience and install Weber and Sempre Therm External Wall Insulation Systems, as well as Dry lining and Attic Insulation.
Both Weber and Sempre Therm are NSAI, BBA Certified and SEAI approved systems and we supply all components and architectural profiles to complete all design solutions.
External Wall Insulation is a system whereby Expanded Polystyrene (EPS) Insulation is fixed to the exterior wall of your house. The EPS board is then reinforced with basecoat and fibreglass mesh and rendered with a protective layer of acrylic render finish which is available in 140 different colours or a brick or dash finish. New powder coated cills are fitted to achieve a complete low maintenance façade.
Homeowner: The Benefits…
SEAl Government Grants available.
Significant savings on your heating bills – up to 35% of heat loss occur through its walls.
Increases the warmth and comfort of your home.
New exterior finish in acrylic render, brick or dash as well new powder coated cills
Will increase the value of your home.
Your Home will be more sound proof.
SEAI Government Grants:
BER (Building Energy Rating)
The BER rating is the same rating is similar to the energy label you see on electrical appliances. The label has a scale of A to G: A-rated homes are the most energy efficient and G being the least efficient. Since January 1st 2009, a BER certificate is compulsory for all homes being sold or rented in Ireland.
Sustainable Energy Ireland provides grants for Energy home improvement
Wall Insulation – External
Apartment (any) or Mid- Terrace House €2,300
Semi-detached or End of Terrace €3,400
Detached House €4,500
Building Energy Rating (BER) €50